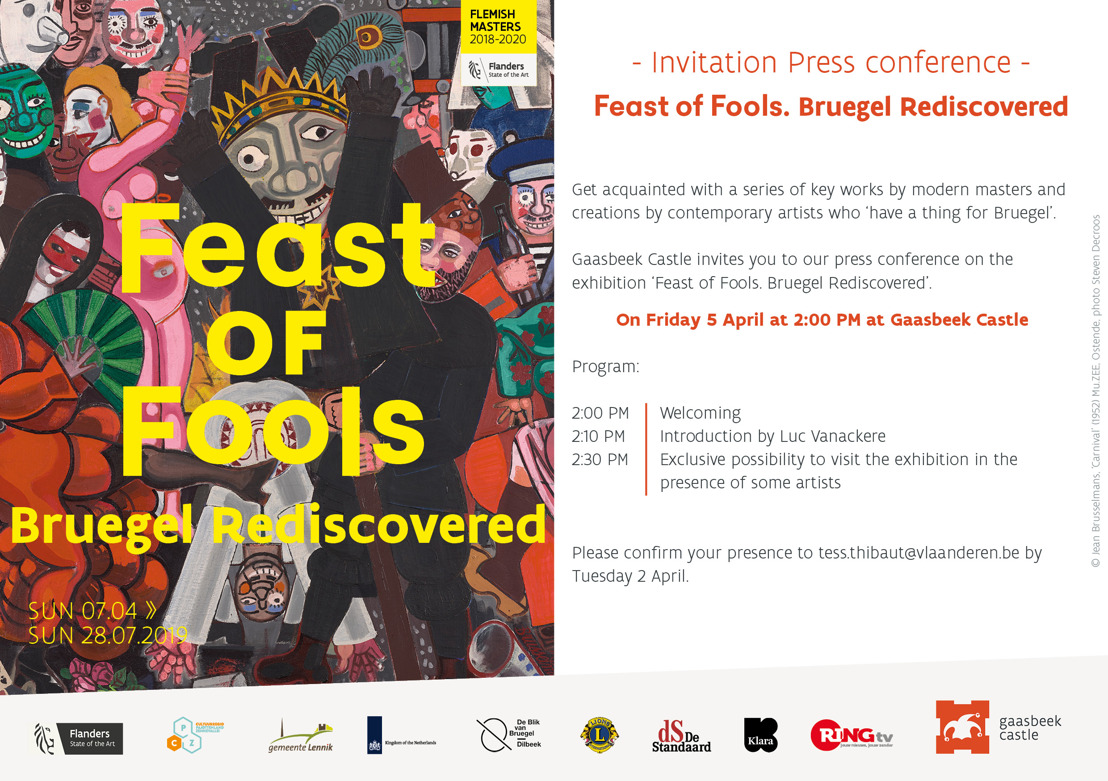 Invitation Press conference - 05.04.2019
Feast of Fools. Bruegel Rediscovered
Tuesday, March 26, 2019 —

Gaasbeek Castle invites you to our press conference on the exhibition 'Feast of Fools. Bruegel Rediscovered'. Get acquainted with a series of key works by modern masters and creations by contemporary artists who 'have a thing for Bruegel'.

Our press conference will take place on friday 5 April at 2:00 PM at Gaasbeek Castle.

Program:

2:00 PM - Welcoming
2:10 PM - Introduction by Luc Vanackere
2:30 PM - Exclusive possibility to visit the exhibition in the presence of some artists

Please confirm your presence to tess.thibaut@vlaanderen.be by Tuesday 2 April.